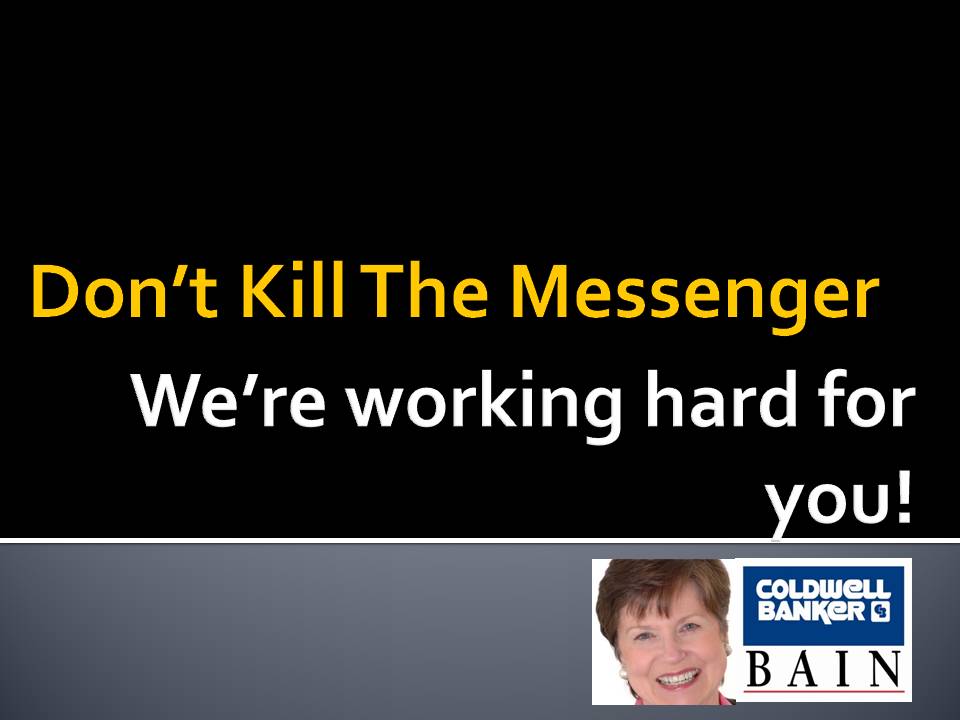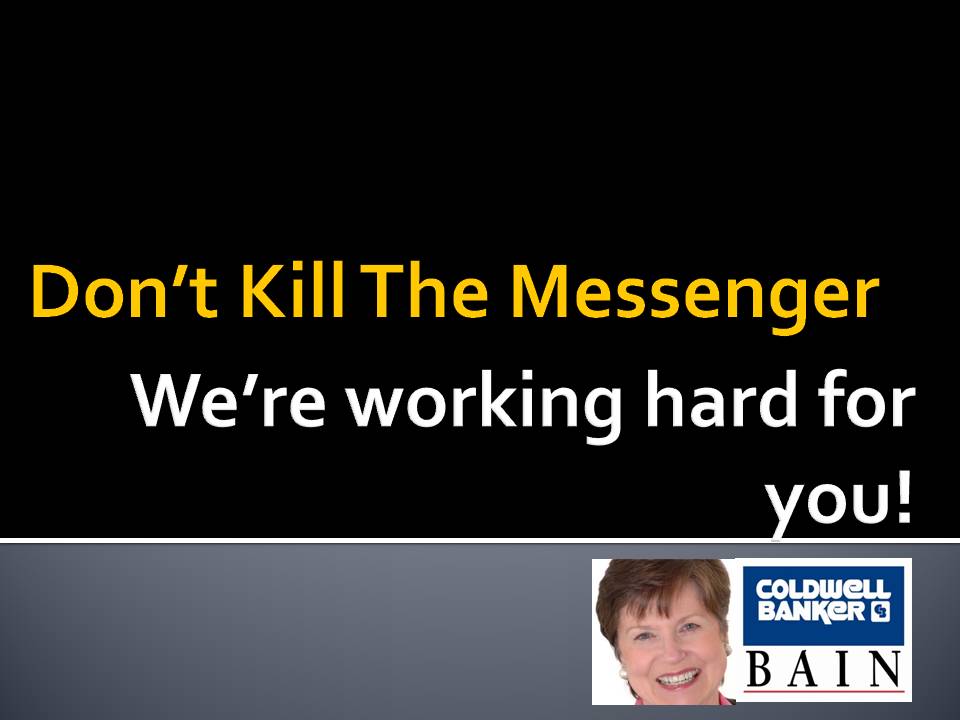 Reportedly there is 59 months worth of unsold inventory in the Seattle area. That equals 4.9 years worth.*
This invariably pulls down values, so when we come to you suggesting that if YOU WANT to sell this season we need to be in line with the current market conditions AND that usually means we need to lower the price.
Please know that we are well aware that this is a difficult decision for you. We respect your decisions and choices. We are your advisors and advocates in real estate, only. This represents your money, so it is always your decision.
Many times sellers are so frustrated with the market itself and then our 'suggestions' feel like we're poking an open wound. PLEASE DON'T KILL THE MESSENGER.
We are truly always doing our best to help you accomplish what you want, given the conditions within which we are working—the current market economy.
I like to add a caveat to every conversation about pricing and where the market is headed… "The truth is…. Even the 'experts' are truly clueless, this is a new economy."–Julie Hutton
*Info was sourced from here: http://www.standardandpoors.com/ratings/articles/en/us/?assetID=1245286096914
Until we talk again…
Warmest, Julie
Julie Hutton
Realtor
Sales & Marketing Specialist
Coldwell Banker Bain
8525 120th Ave NE, Ste 100
Kirkland, WA 98033
425-260-4440
Julie@JulieHutton.com
www.JulieHutton.com
Getting Your Home to SOLD (1:32) http://www.youtube.com/watch?v=Yp5QuB3YpDM
Facebook Profile http://www.facebook.com/pages/Kirkland-WA/Julie-Hutton-Real-Estate/95502741259
Julie Hutton's BLOG http://juliehutton.wordpress.com/