Testimonials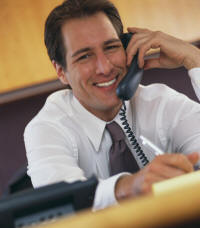 "The incredibly simple process you taught me is really having a deep affect on me. It is working, 100%. I will continue this permanently. Thank you SO much. I LOVE IT"--K., Business Owner, Kirkland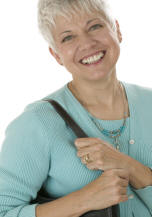 "I was so hurt, disappointed and devastated that I couldn't sleep and I couldn't think straight enough to even formulate how I wanted to proceed in my marriage. My work with Julie unearthed a bundle of baggage that I had been accumulating for years and was negatively impacting my life yet I was oblivious to it. We cut through so much, so fast that it took several months for the dust to settle and when it did my marriage changed radically, in so many way, and all for the better." --J., Issaquah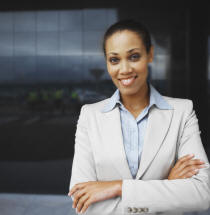 "My work with Julie and the 3-day retreat we did together was exactly what I needed to prepare me to take the next big critical step in my life. That next step required a tremendous amount of personal courage and trust. I know this sounds overly dramatic, but I couldn't have done it without the preparatory work we did together. As a result of the openness and clarity I achieved by working with Julie, I am making big, lasting changes in my life." --L. J., Bellevue
Interview with Julie Hutton Success Coach
By Stephanie Dahlsrud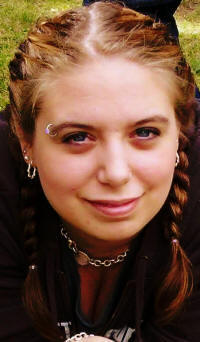 I did an interview with my grandma, Julie. I admire and respect her very much so I thought she would be the best person for me to interview. I sent her my questions through email and got her response that she had printed out my questions and she will be reviewing them before she replies. This showed me that even if it is just an email, it is very important to think about what you want to say before you actually say it.  
Julie does many different types of writing, including websites and marketing flyers, so she knows that she needs to provide a strong and clear statement, even if she doesn't have a lot of room for text. She will usually start off with notes on her topic that she collects over time, then creates a Mind Map that will answer all key concepts: Who, What, Where, When, Why and How. Making a bulleted list in a Word document would be the next step; this allows her to build her outline and fill in any gaps. At this point, she sometimes will pass her outline off to a composer to help finish the writings.
Julie is a Success Coach, so she mostly asks her subconscious for guidance. She also uses Wikipedia to find more information, and researches other experts by viewing their websites, and she reads a lot of books on the subject matter to gather information. She also has a research specialist that she consults frequently for assistance.
Julie is very busy, so she has to make it a priority to work on her writings and she prefers to do it early in the morning when she has a clear mind. She starts with writing uplifting notes to herself which opens her mind and her thoughts start flowing.
Word software and the Thesaurus are valuable resources to Julie when she writes. She also uses her research assistant, or if it is a very important document, she will send it to an Editor/Ghostwriter/Copywriter for review and suggestions.
When building websites, Julie does work with a webmaster. She emails her ideas to the webmaster, usually as a bulleted list; the webmaster reviews the list and asks for any clarification if it is needed. After the webmaster builds the foundation to the website from Julie's ideas, they then work together to fine tune the page until they are satisfied with their product.
Julie finds that she produces the best work when its her ideas and creativity blended with a highly skilled writer, but it is most difficult for her when she can not rely on feedback from others. When Julie is passionate about her subject, it makes it easier for her to write about it.