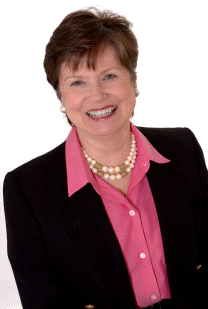 Speaking and Seminars
Julie Hutton is available for inspirational speaking engagements and seminars.
Speaking topics are customized to fit your time frame and address your specific audience--from executives, business owners, staff and association members to spouses and parents. Presentations offer practical solutions with take-home value that attendees can begin using immediately in their personal and professional lives. Topics include:
Now Is Your Time
Celebrity Making
Everything Is All Right
You Are The Gift
You Are Amazing
What to Expect from Julie's Speeches and Seminars
Our Commitment to Meeting Planners
This service commitment outlines what you can expect from us in advance, on site, and after the presentation is over. You are encouraged to use this not only as a standard to which to hold us accountable, but for all speakers. Here is what we promise:
To Prepare, We Will:
Be available to discuss plans for the speech
Know what your organization does and why it does it
Know why we are there and have a specific plan to accomplish your goals for the presentation
Know the theme of your meeting and relation our presentation to it as appropriate
Know why your attendees would be interested in the topic
Notify you in advance of our travel itinerary
On-Site, We Will:
Notify you upon arrival on site or contact you immediately should any serious delays occur
Be accessible to you from the time we arrive until we leave
Tell the truth 100 percent of the time
Retire early the night before any speech
Be reasonable and considerate in use of travel expenses
Be available in the meeting room for a sound check
Coordinate with set up crew & other presenters to make sure our needs fit your overall needs
Stay out of the way until it is time to speak
Study your audience and the other speakers to align the message with them
Be dressed appropriately
Provide an easy, brief introduction and be available to coach the introducer
Be in the room and visible before the introduction begins
During The Presentation, We Will:
Open the speech with energy and purpose
Never us off color language or material
Interact constantly with the audience through questions, a show of hands, eye contact and exercises as appropriate
Present well-researched information
Use stories and humor liberally
Use appropriate audio-visuals to enhance the impact of the speech
React maturely, good-naturedly and flexibly to any problems that arise
Never be rude to an audience member
Allow for questions and comments from the audience
Relate points to your audience
Never turn any speech into an inappropriate sales pitch
Only offer our books and tapes if approved or requested in advance
Stick to the time limit and adjust if needed
After the Presentation, We Will:
Remain after the speech briefly to talk with the audience
Check out and depart with minimal effort from you
Itemize expenses and bill you promptly after the speech
Provide receipts as needed
Promptly fill any orders for products
Discuss with you strategies to continue the impact of my message with follow up
Never disclose any sensitive information about your organization
Be willing to accept calls to follow up on the speech from audience members or executives
In Summary:
You will receive an exceptionally good presentation delivered in a highly professional manner. Your satisfaction is guaranteed. If any program doesn't live up to your expectations, your speaking fee will be refunded.
Inspirational Speaker Fee Schedule
United States & Canada.............$10,000 USD * International...................................$15,000 USD *
This speaking fee is inclusive of airfare, hotel, ground transportation, food and all other miscellaneous expenses. This fee also includes pre speech interviews so Julie can customize her presentation to meet your goals and objectives of your meeting.
Additional savings are available if you select her "Pre-Pay Option." Ask for more details on this option.
We will make every effort to be accommodating and work within your speaker budget.
Julie Hutton books her engagements 3-24 months in advance.
We also offer volume discounts on Julie Hutton's book,
You Are The Gift
, to be included in your conference amenity bags to be given to all attendees upon meeting registration.
To get a price quote, please call 425-260-4440 or send an RFQ email to 
Julie@JulieHutton.com