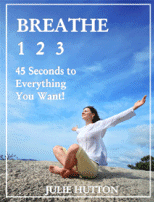 Breathe 123: 45 Seconds to Everything You Want
IMAGINE if, in the beat of your heart, in the rhythm of your breath, you could connect with your inner self, to find peace, to take control of your life, to achieve the success you yearn for and deserve.
Breathe 123
, is the revolutionary program that shows you how to do just that.
Buy this amazing ebook now - just $6.95!
Juice & Reverse Premature Aging Bring On The Liquid Life Force!
An introduction to juicing
By Julie Hutton
Julie explains the benefits of juicing and how it can help to reverse premature aging by easily increasing you intake of fruits and vegetables.
Read this article.