My Favorite Media Links
This page is meant as a resource for people who are tired of negative media coverage and want to shift their focus to more positive media sources, find more variety and fewer commercials.
Here are links to some of my favorite upbeat and inspiring media sites on the web. I hope you enjoy them.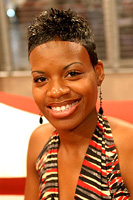 Fantasia Barrino: Life Is Not a Fairy Tale
https://www.youtube.com/watch?v=4rOCwVsSW0Y
Her winning performance of Summertime on American Idol
http://abcnews.go.com/GMA/Books/Story?id=1171519&page=1
4 page excerpt of Life is Not a Fairy Tale
Fantasia Barrino's story of her rise from high school drop out and single mother to winner in the third season of American Idol is the subject of her book,
Life Is Not a Fairy Tale
, which was also made into a wonderful TV movie. It was first aired in 2006 and is reprised regularly on cable stations.
The road to stardom wasn't easy. She faced one roadblock after another yet miracle after miracle occurred to deliver her to success. She received
65 million votes
--yes that's 65 million!--to win on American Idol. Can you even imagine what that would be like to have THE WORLD affirm you that way?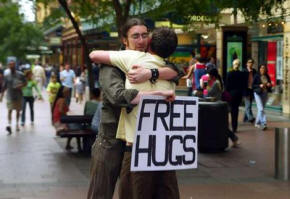 Free Hugs
http://www.youtube.com/watch?v=vr3x_RRJdd4 
3 minutes and 39 seconds long
Free hugs is a real life story of Juan Mann, a man whose sole mission was to reach out and hug a stranger to brighten up their lives. His website tells the whole story behind this heartwarming and inspiring video.
http://www.freehugscampaign.org/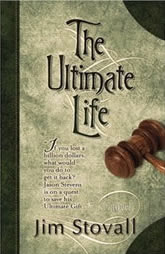 The Ultimate Gift
http://www.youtube.com/watch?v=rwXe5eKZr6M
2 minutes 27 seconds
This is the trailer from the movie The Ultimate Gift which was based on blind author, Jim Stovall's, novel of the same title. It's now available on DVD.
www.jimstovall.com/
Your True Essence
http://www.youtube.com/watch?v=IN5afcbOktU
2 minutes 46 seconds
(Worth every sweet minute)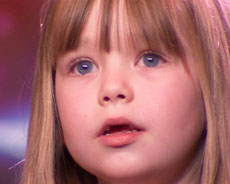 6 year old Connie Talbot enchants us all while singing
Somewhere Over the Rainbow
on Britain's Got Talent She has the sweetest, purest, most innocent voice, face and eyes that will reach in and touch your heart and make your soul sing out.
This is what our True Essence looks like without all the adaptations, adjustments, and accoutrements added to try an make ourselves acceptable to others. She is Sweet & Whole. "And a child will lead them..."